Meet the 9th Dan Grand Masters      
Meet the 8th Grand Masters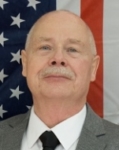 Started TPI in 1974
Instructor: Grand Master Tae Park
Focus of instruction: Traditional Tae Kwon Do as taught to me by Grand Master Tae Zee Park
Tae Kwon Do Leadership
President and Founder of West Michigan Tae Kwon Do Association
Web Site:
wmtkda.org
WMTKDA Senior Vice-President is Master Randy Wrona
WMTKDA Vice-President is Senior Master Constance Ensing
The Central Studio is located at:
Hahn-In CRC
2445 28th St SW
Wyoming, MI 49519
Head Instructor of the Central Studio (dojang) is Master Donald Ross
Residence: Kentwood, Michigan

Started TPI in 1979
Instructor: Grand Master Tae Zee Park
Focus of Instruction: Traditional Tae Kwon Do instruction, philosophy and leadership
Tae Kwon Do Leadership
Residence: Union City, Tennessee
Web Site: www.midsouthtkd.com
Meet the 7th Dan Junior Grand Masters

Started TPI in 1975
Instructor: Grand Master Tae Park
Focus of instruction: Traditional Tae Kwon Do.  Traditional Tae Kwon Do is a Martial Art that uses unarmed kicking and punching. It's an organized system of life long instruction. With the unity of the mind, body, and spirit, and ultimately the betterment of mankind.
Tae Kwon Do Leadership
Head Instructor for the Central Studio
Residence: Jackson, Michigan
Web Site:www.rodgersinstitute.com